Solarif is a worldwide independent insurance advisor protecting PV assets, a risk assessor of solar panels and inverters for manufacturers willing to become Solarif-certified and a professional matching service for PV project buyers and sellers.
History
In 2009 Harry Wolkenfelt established Solar Insurance & Finance. With his company he aimed to reduce the risks of an investment in a solar installation as much as possible, and to secure the revenues of the installation to make financing a solar installation simple and easy.
At first, Solar Insurance & Finance was mainly active in Belgium with head office in The Netherlands. The reason for this, was the stimulation of the purchase of solar installations in Belgium with so called green certificates, a specific subsidy. More countries decided to provide subsidies in order to stimulate sustainable energy, such as solar energy. This caused the development of an international market, which led to more and more international customers from a growing number of different countries. Since then, Solar Insurance & Finance has grown into a leading worldwide insurance specialist for solar insurances.
In 2013 we opened our offices in Australia with branches in Sydney and Melbourne and head office in Perth, Western Australia. In 2014 we also opened a branch in Italy.
Since 2015 Solar Insurance & Finance has been renamed: Solarif.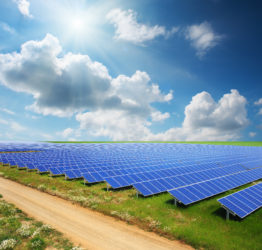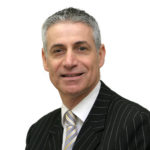 The Management in Australia
Solarif's management team is very experienced in insuring PV-installations worldwide. In Australia Harry Wolkenfelt and Con Manetas form the management team.
Con Manetas
Con has 40 years' experience in the insurance and risk management industry. His principal areas of expertise are in Worldwide Insurance Programs, Commercial Property, Workers Compensation and Clean Technologies.
His skills in risk analysis and providing tailored solutions for clients are key to the way he operates. Con's experience tops a long list of qualifications and memberships with professional associations. Among other involvements, he was on the national board of directors at IBNA Limited for over 10 years (Chairman 1997/98), holds a Diploma in Financial Services (Broking) and is a Senior Associate Member of the Australian and New Zealand Institute of Insurance and Finance (ANZIIF). Con also holds a graduate diploma from the Institute of Company Directors.
M: +61 (0)41430 1090
E: con.manetas@solarif.com
Harry Wolkenfelt
Harry studied Facility Management at the Hogeschool Diedenoort in Wageningen, the Netherlands and became a Registered Investment Analyst (RBA). For many years, he worked at ING Bank and Van Lanschot Bankiers as an investment advisor, Head of stocks and bonds advisory and Director Private Banking.  In 2004 Harry left the bankers world in search of a new challenge. After several interim-management functions, he became partner at Exté Ventures, where he was responsible for managing three start-up funds. In 2009 Harry founded Solarif, and left Exté to spend all of his time, energy and money in the development and growth of Solarif. With a lot of passion, commitment, perseverance and knowledge Harry leads the growth of Solarif.
M: +31 (0)6 1012 5563
E: harry@solarif.com
Business Activities
Solarif knows three core business activities.
Solarif Insurance advises developers, EPC contractors and investors about all necessary insurances to protect their PV-projects. Manufacturers are advised about insuring their warranties and product liability. Solarif Insurance also takes care of the placement, the administrative process and handles the claim on your behalf.
Solarif Risk Management regulates and performs factory risk assessments for inverter and panel manufacturers willing to become Solarif-certified. Furthermore, Solarif Risk Management performs independent PV quality inspections and checks to secure PV-assets and project returns by assuring the quality of the PV installation.
Solarif Matchmaker provides professional matching services between buyers and sellers of PV-projects. The projects can be in different phases: early development, ready to build or operational.